Tylers Coffee
Regular price
$19.89
Sale price
$16.99

Unit price
per
Sale
Sold out
Tylers Coffee is the World's First and Only Acid Free coffee. We like to stick with the basics when it comes to your daily cup which is why we have brought our coffee down to a science in our Decaf Whole Bean (12oz Bag).

We recommend using our Decaf Whole Bean (12oz Bag) to experience the full flavor profiles and a fresher tasting cup of our Acid Free Coffee
We use only the finest AAA Arabica coffee beans, single-sourced from the healthiest farms of the prosperous Chiapas, Mexico. We pride ourselves in using only the best beans, which is why we have attained USDA Organic Certified AAA Arabica Beans to make every cup of our Decaf Whole Bean (120z Bag) as smooth as the last.
Using our proprietary and All-Natural Z-Roasting Process, we can safely prevent harmful acids that normally bloom during the roasting process. Click here to learn more about our "Z-Roasting" Process. These harmful acids are known for causing and contributing to stomach related modalities that plague 1 out of every 3 Americans. These problems can be as small as minor Acid Reflux to Severe IC and IBS. Click Here to learn more about the health benefits of Acid Free Coffee.
Our Decaf Whole Bean (12oz Bag) is decaffeinated using a Swiss Water Decaffeination Process that safely and naturally decaffeinates the beans up to 99.8% caffeine free. Our process does not use chemicals unlike the ordinary decaffeination process that uses harmful chemicals. Paired with our All-Natural Z-Roasting process, we can maintain the USDA Organic Certification throughout the whole process.
Shop now and order our Decaf Whole Bean (12oz Bag) Today!
Share
View full details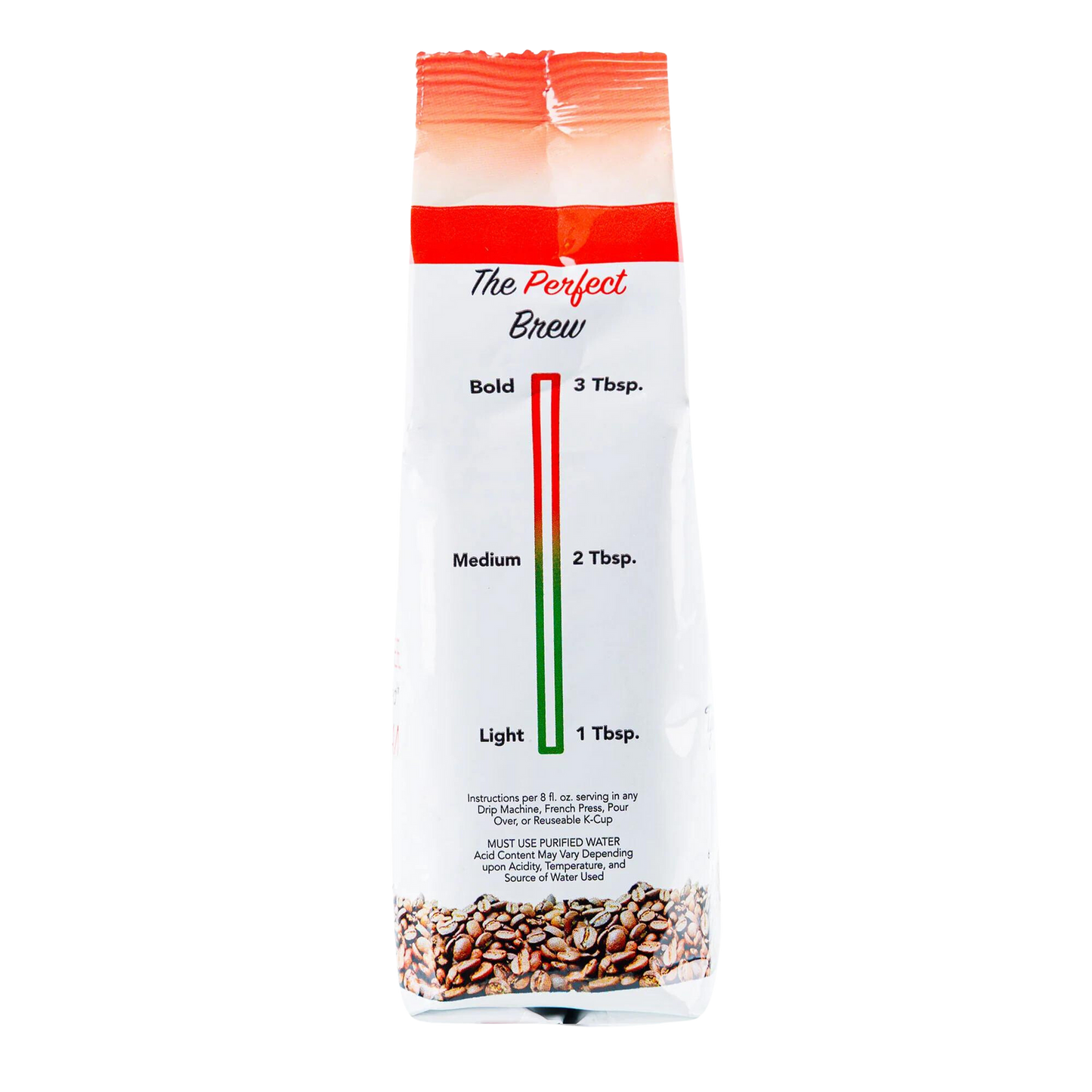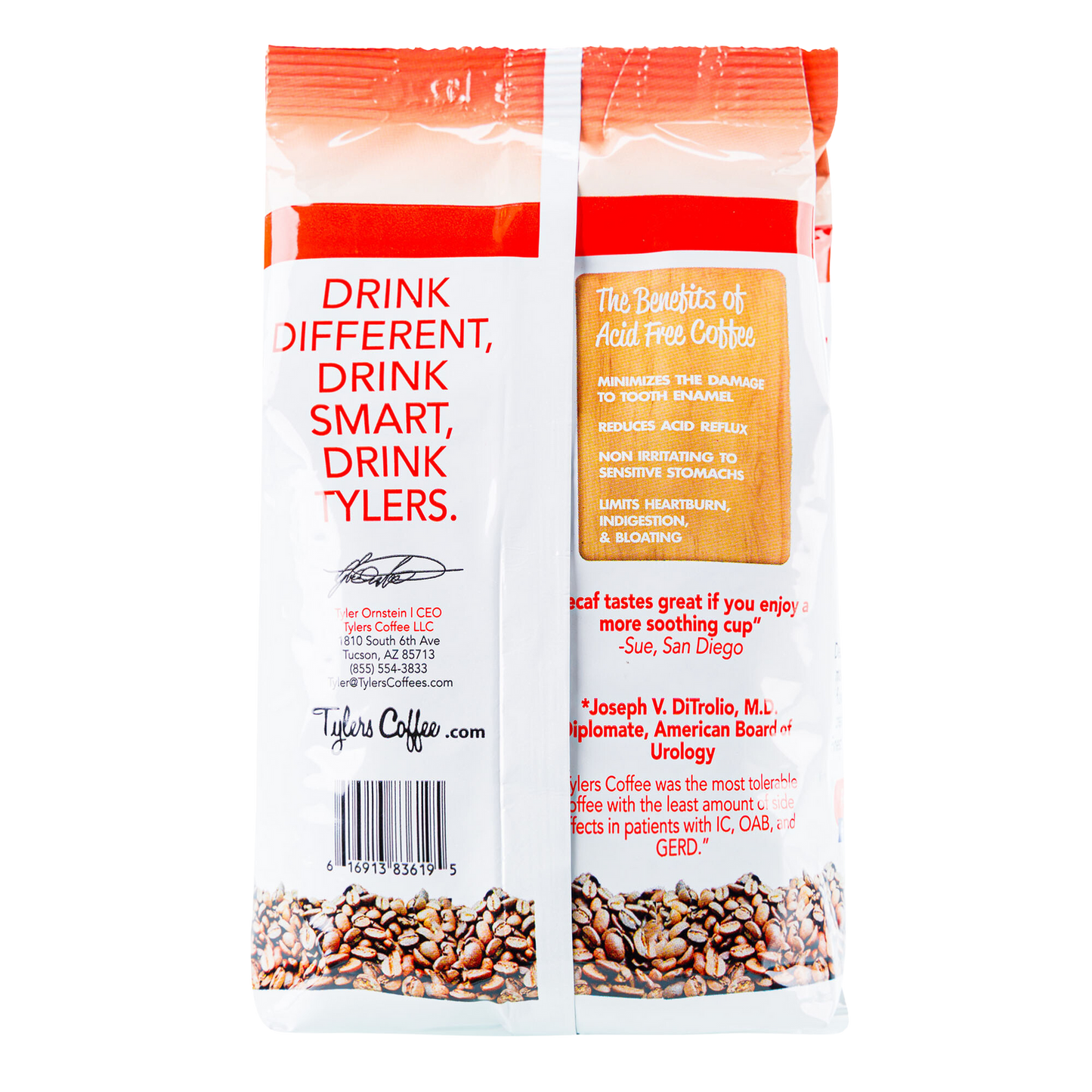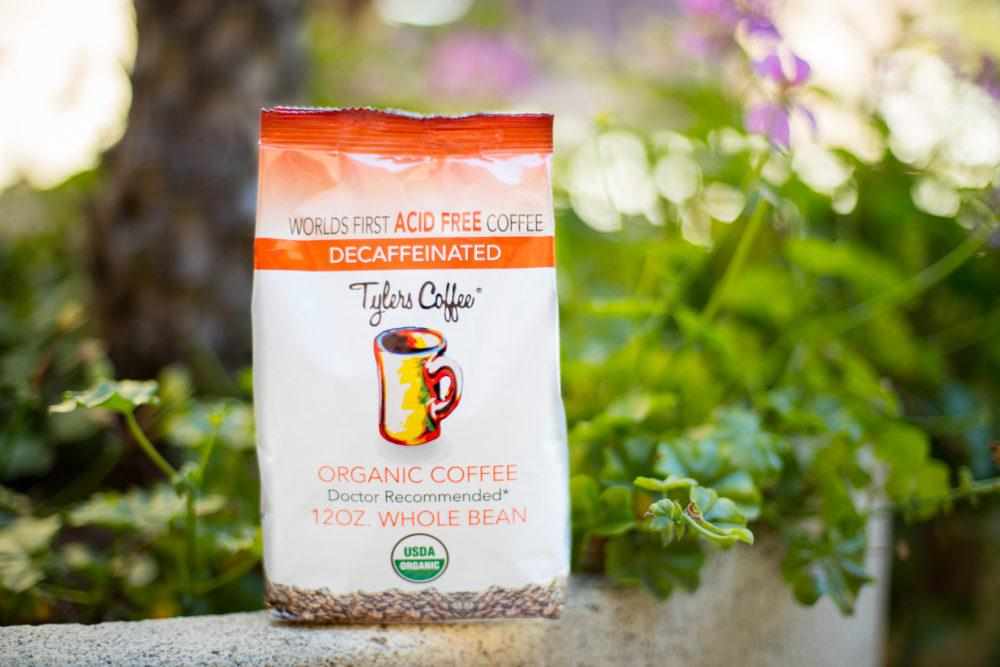 Whole Beans
I have not used the coffee due to it not being ground decaf. I opened the box recently and discovered it was whole beans. I thought I had ordered ground decaf. Have to get a coffee grinder to ground the beans first. Hopefully it will taste like the other decaf coffee that I've ordered in the past.
Lifesaver
I'm so incredibly grateful that this coffee exists! As a coffee lover who was recently diagnosed with interstitial cystitis, this stuff has made the super restrictive diet bearable. Would love if there was a bulk option available and if it were sold in Canada please 🙏🏼
Best Coffee ever
We purchased one bag to try and had to order for more. This is the best coffee ever. It doesn't burn my throat and it doesn't leave that salty aftertaste. Try it for yourself, you will love it!
Love this coffee!!
I can enjoy coffee again and was not disappointed in Tyler's No Acid Decaf. So smooth and gentle on the tum. Healthier and happier!