TylersCoffee
Regular price
$19.89
Sale price
$16.99

Unit price
per
Sale
Sold out
Tylers Coffee is the world's First and Only Acid Free coffee. We like to stick with the basics when it comes to your daily cup which is why we have brought our coffee down to a science in our Regular Whole Bean (12oz Bag) coffee.
We recommend using our Regular Whole Bean (12oz Bag) to experience the full flavor profiles and a fresher tasting cup of our Acid Free Coffee. 
We use only the finest AAA Arabica coffee beans, single-sourced from the healthiest farms of the prosperous Chiapas, Mexico. We pride ourselves in using only the best beans, which is why we have attained USDA Organic Certified AAA Arabica Beans to make every cup of our Regular Whole Bean (12oz Bag) as smooth as the last.
Using our proprietary and All-Natural Z-Roasting Process, we can safely prevent harmful acids that normally bloom during the roasting process. Click here to learn more about our "Z-Roasting" Process. These harmful acids are known for causing and contributing to stomach related modalities that plague 1 out of every 3 Americans. These problems can be as small as minor Acid Reflux to Severe IC and IBS. Click Here to learn more about the health benefits of Acid Free Coffee.
Because our process does not allow these acids to bloom, our Regular Whole Bean (12oz Bag) can retain 2x the natural caffeine content as the leading brand in addition to adding absolutely no artificial caffeine. Along with no artificial caffeine, we add absolutely nothing else to the beans which allows us to maintain the USDA Organic Certification.
Share
View full details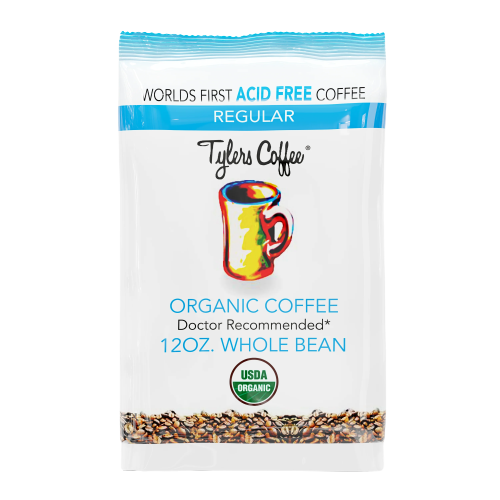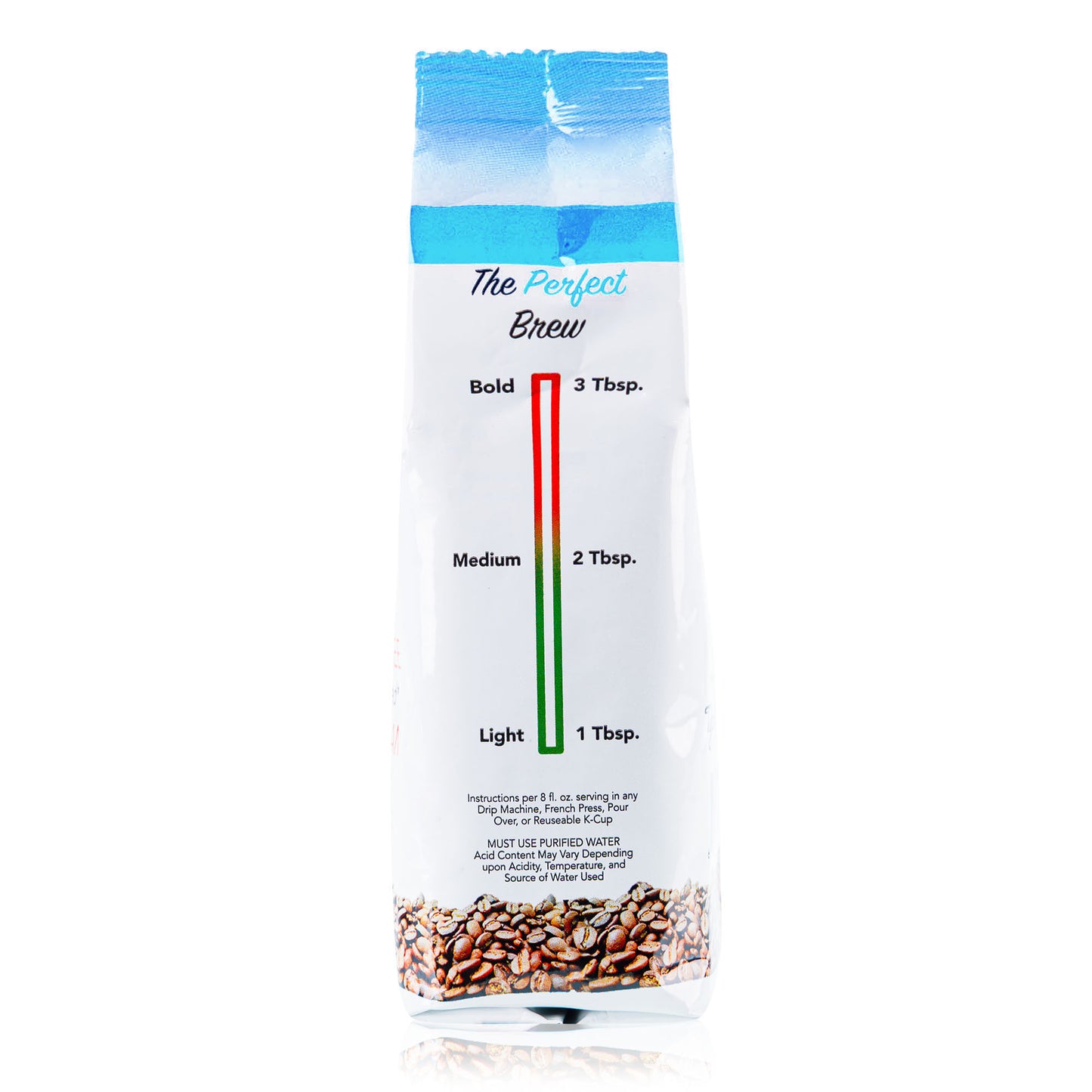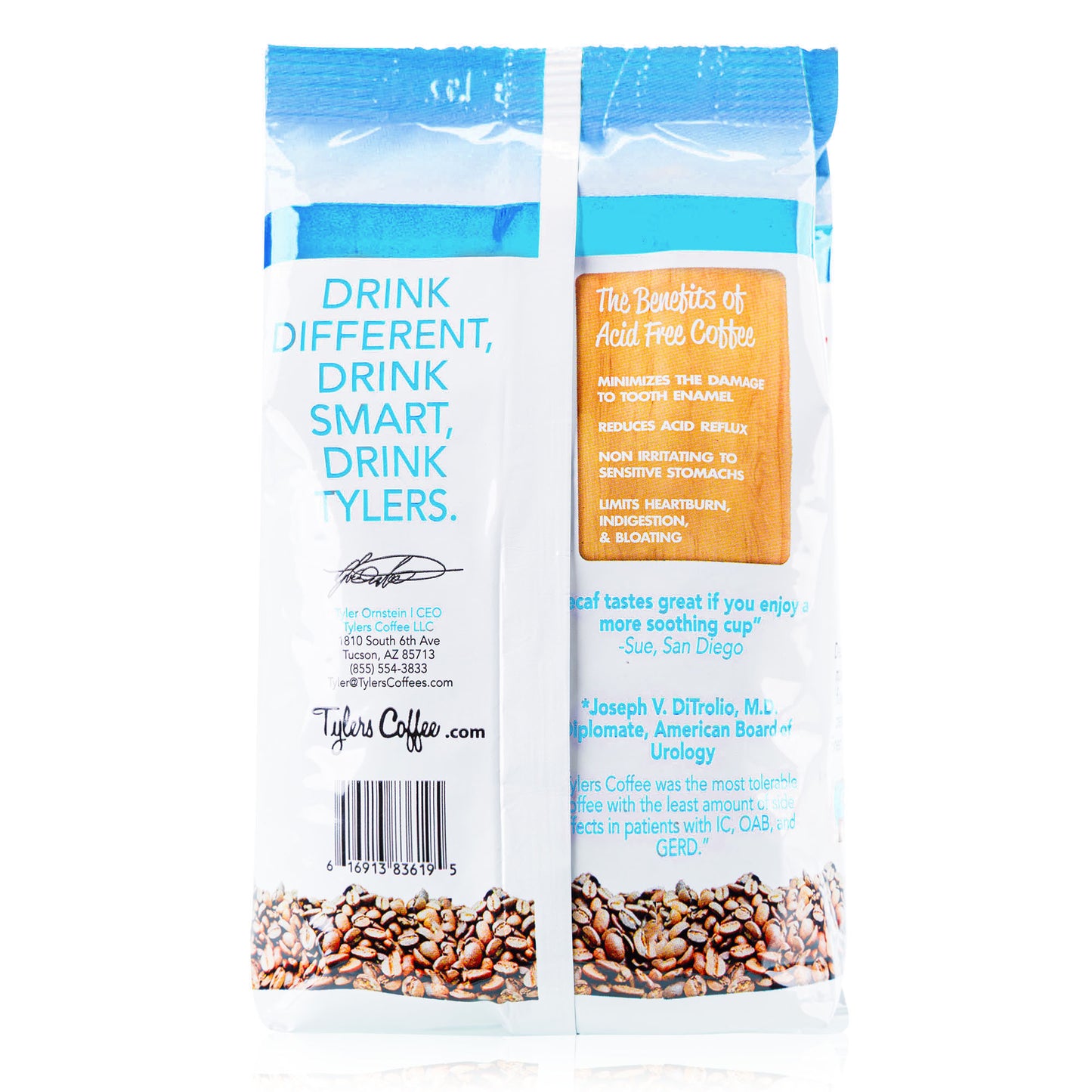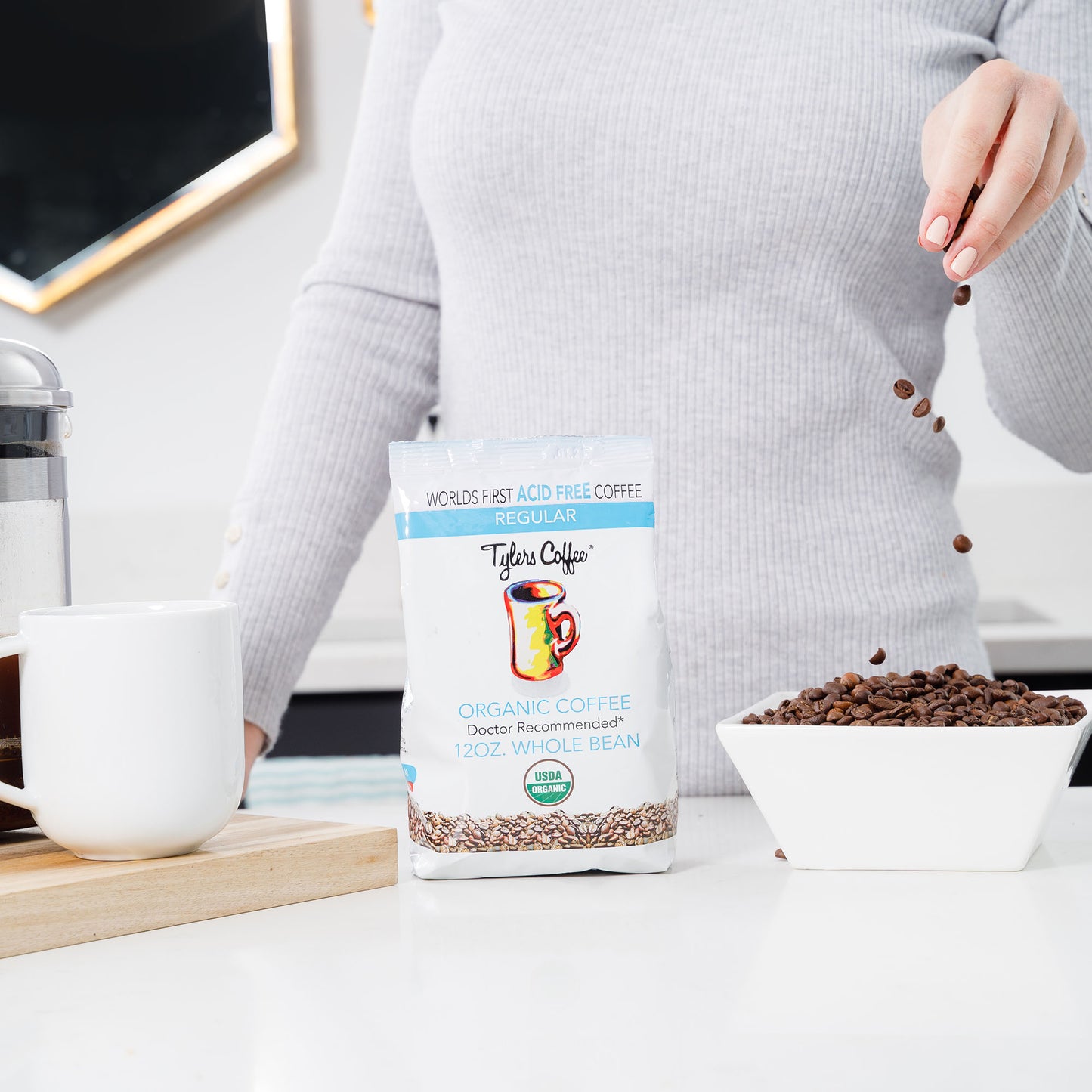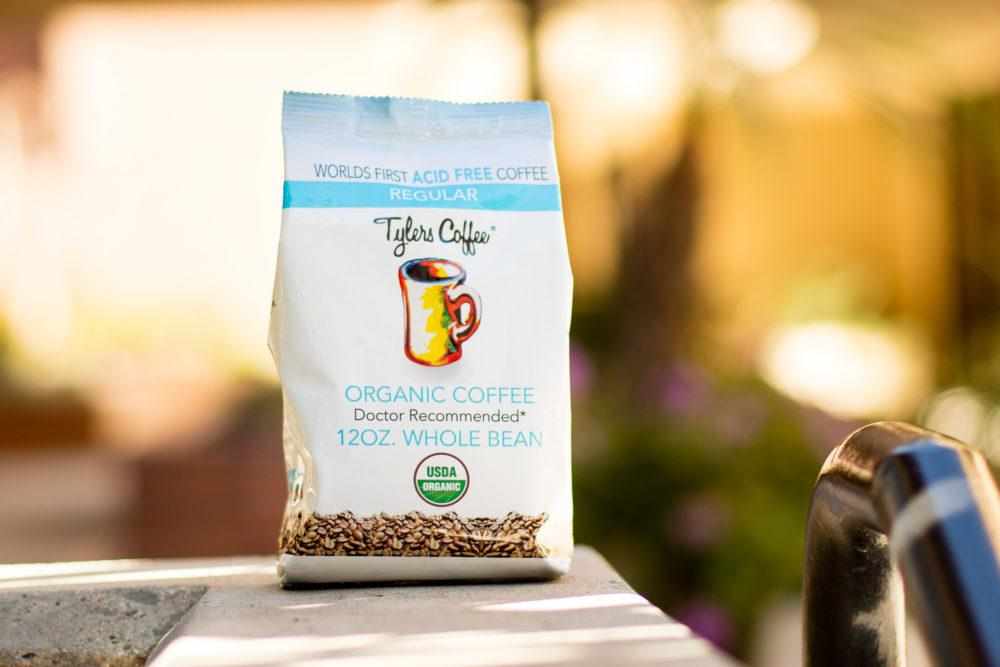 Great Coffee
Years of great non acid coffee much appreciated!!!
Wonderful aroma and taste
I love the aroma that comes from grinding Tylers Coffee beans in the morning. The aroma and taste of a hot cup of Tylers Coffee make be feel good all over! I love knowing Tylers Coffee is acid free and organic. It's the only coffee I drink.